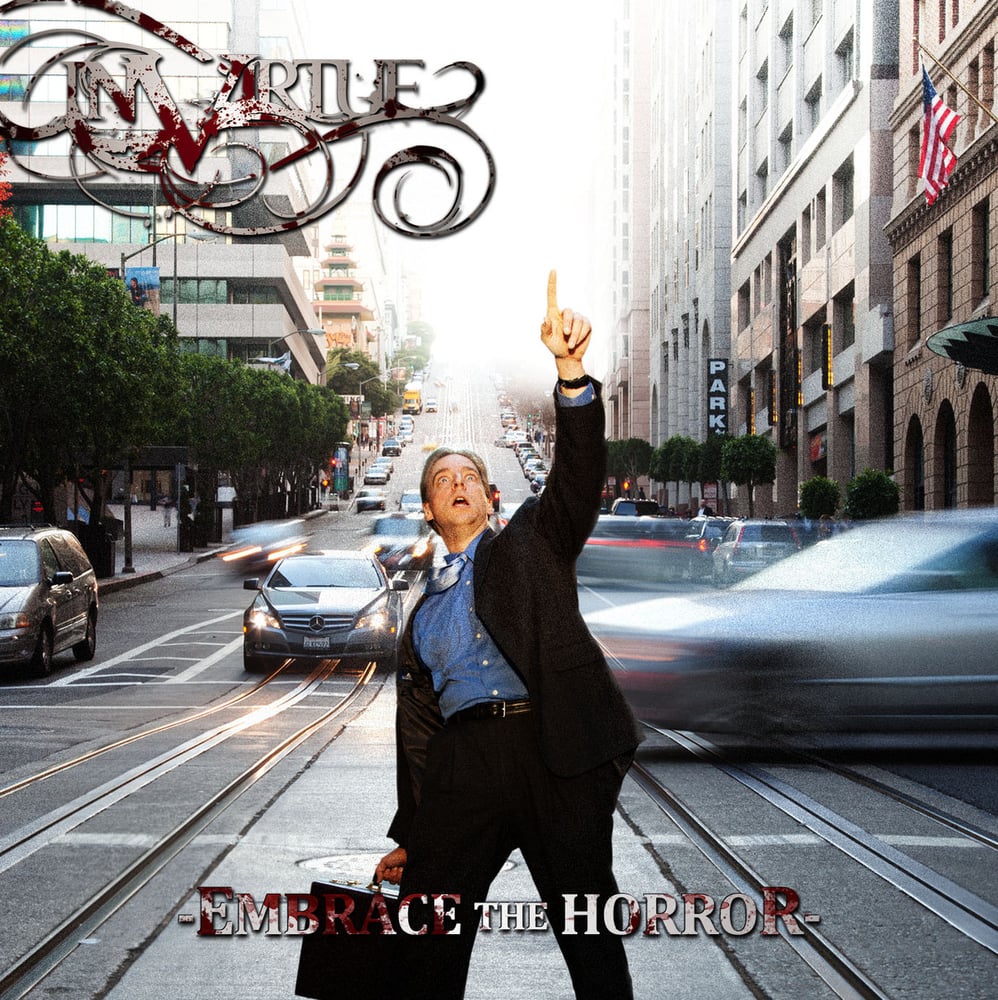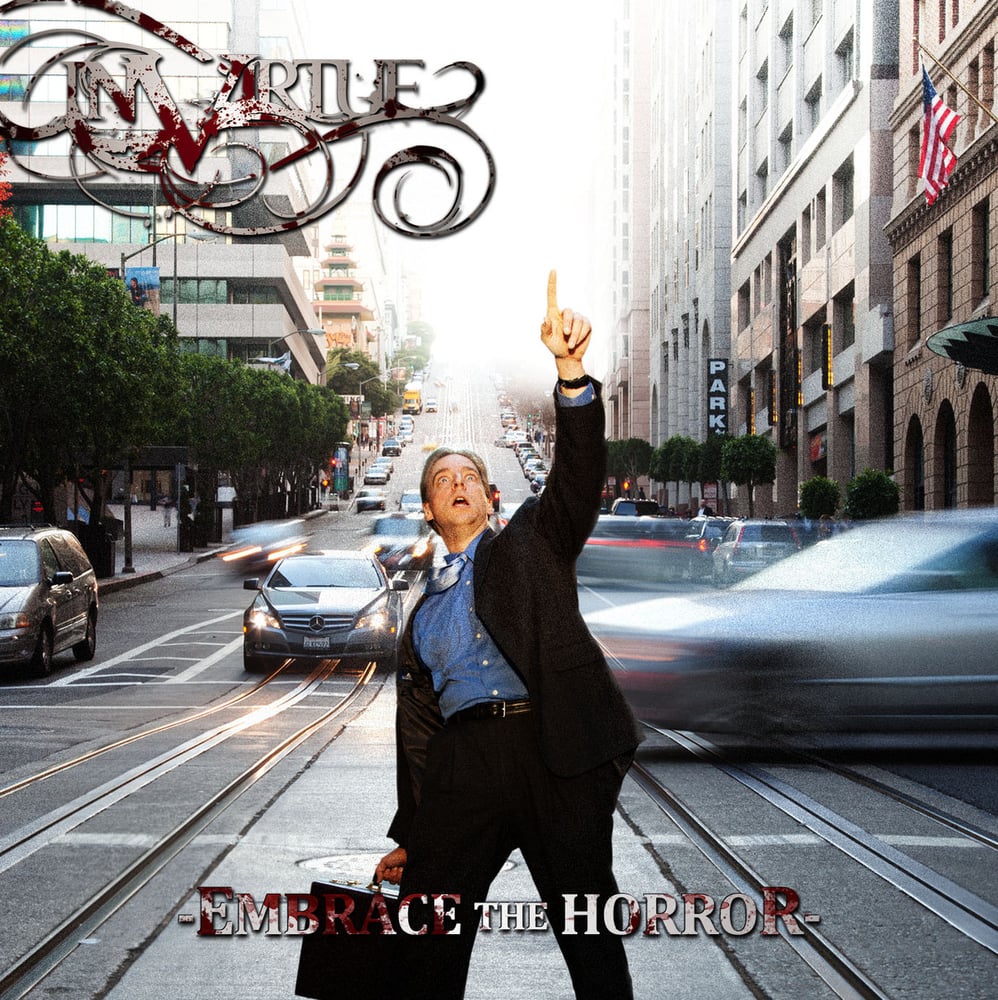 Embrace the Horror
$6.00 / On Sale
Embrace the Horror is an apocalyptic concept album, with each track a story of a possible armageddon scenario.
Full color 8 page insert.
credits
released 01 January 2012
In Virtue:
Trey Xavier – Guitar, vocals, additional keys
Ms. C – Lead Vocals
Eli Vogt – Drums
Chach Schindler – Bass
With special guest:
Greg Schlaepfer – Keyboards & samples
Guest vocalists:
Arthur Von Nagel (Cormorant) on Witch Hunt
Marcus "Dank" Luscombe (Vengince) on Parabola
The In Virtue Apocalypse Orchestra:
Tammie Dyer – Violin
Christina Stanley – Violin
Rebecca Roudman – Cello
Casey Karr – Contrabass
Felicia McFall – Viola
Alan K. Parks – Tuba, trombone, bass fiddle
Bill Flaherty – Trumpet
Mitchell Scott – Banjo
Trey Xavier – Keys, congas, bongos, cowbell, guiro, maracas, tympani, bass drum, snare drum, glockenspiel, tambourine, shaker, beats
Choir:
Jenny Thuman – Soprano
Kristen Prins – Alto
Lauren Haile – Alto
Paul Haile – Tenor
Christopher Trujillo – Tenor
Anthony Martin – Bass/Baritone
Additional choirs by Trey Xavier
Recorded from February 2010 – May 2011 at: Prairie Sun Recording – Cotati, CA; Studio Blue – Napa, CA; and the Napa School of Music – Napa, CA.
Produced by Trey Xavier
All music and lyrics composed by Trey Xavier © ASCAP 2011
Keyboard arrangements by Greg Schlaepfer and Trey Xavier
Engineered by Jason D'Ottavio and Trey Xavier
Choirs recorded by Paul Haile and Aaron Hughes
Mixed by Paul Haile, Jason D'Ottavio and Trey Xavier
Mastered by Maor Appelbaum at Maor Appelbaum Mastering Studios, Los Angeles, CA
Interns: Matt Kroll, Allen Gutfeld, Crayons
Copy editor: Valerie Rhodes
THANK YOU TO:
My awesome mom, Mary Lewis Sheehan, for her ceaseless support; Greg Horton; Jason D'Ottavio, Andrew Mastroni, Mooka Rennick and all at Prairie Sun; Paul Haile for rescuing us; all the fantastic musicians who dedicated their time and effort to this album and creating a huge sound from a tiny orchestra; Peter and Victoria Sykes and the Napa School of Music crew and students; my voice teacher, Vince Nash; guitar tech extraordinaire, Rob Sherman; Melandaron for the loan of a Martin and for always getting my ideas; IV's ichiban fan (you know who you are); Dave "The Madman" Pirtle for supporting us; DJ Chris Enberg for keeping metal on the air in Sonoma County and supporting underground music; Paul Ortlinghaus and Rich Wells of SOMA Church Community for the loan of their space and time, and the TABIT tablature program - find it and tabs for all our songs at www.tabit.net.
To all members of In Virtue, past and present:
Greg Horton, Corinne Reif, Chach Schindler. Eli Vogt, Trey Xavier, Mitchell Scott, Matt Solis, Mateo Dillaway, Molly Lindquist, Meredith Spires, Devin Reiche
Bands:
Cormorant, Vengince, Near Life, Imagika (RIP), James Florence and the Umpires of Taste, Powerglove, Cloakwheel, Solaria, Utopian Trap, Silent Sinner, Patryk deRosa (PDR), Miles of Machines, Richard Davis & Ariabes